What is a Cloud Readiness Assessment
A cloud readiness assessment is used by businesses to get a holistic view of your tech stack and determine which components of their IT environment would be a good fit to move to the cloud.
Cloud readiness assessments provide the necessary information to build your proof-of-concept and choose the right cloud provider. The cloud assessment process reviews your operating systems, applications, and data without impacting your production environment. The data is used to formulate the a highly secure cloud migration plan for your company.
The Value of a Secure Cloud Readiness Assessment
Moving to the cloud is an essential component of your digital transformation roadmap. Secur-Serv has established a secure, and proven cloud migration process to help small to medium-size businesses.  Secur-Serv works with businesses to ensure that you and your IT staff are 100% ready to seamlessly move your applications, data, and infrastructure to the cloud.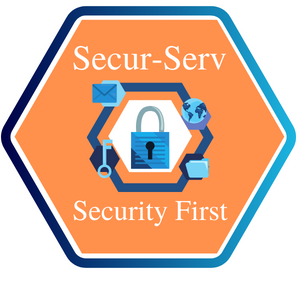 Prioritizing security throughout the migration process, our cloud experts will:
Avoid the pitfalls and complexity that come with cloud migration

Help meet your business, IT, and budget goals when you move to the cloud

Address and mitigate any risk, compliance, or security vulnerabilities

Maximize your cloud platforms and optimize performance
As an IT leader and business owner, your managed cloud provider will help you feel comfortable as you migrate your assets to the cloud. Watch as Secur-Serv cloud experts review and dispel common myths about moving workloads to the cloud.