Discover the Power of Microsoft Solutions with Secur-Serv
We understand that security is a top priority in today's fast-paced business world, and we take every measure to protect your organization from potential threats. Secur-Serv is committed to helping organizations enhance workplace usage and prioritize security with innovative Office 365 solutions.
Our extensive expertise in the Microsoft 365 stack, including SharePoint, Teams, OneDrive, Voice, and Power Apps, allows us to create tailored solutions that optimize collaboration, communication, and information exchange while ensuring the utmost security for your business and data. Whether you're a small start-up or an established enterprise, Secur-Serv has the tools and expertise needed to customize your modern workplace and maximize your success.

M365 + Secur-Serv
Get personal support from our technical staff to ensure your Microsoft services are fully optimized and secure.  Our security staff will ensure the built in security measures are in place for all of your Microsoft services.  If you require additional security services, our team is here to help.
Maximize the power of your Microsoft services by partnering with a certified Microsoft Partner.  With Secur-Serv you receive:
Level 1-3 Technical Support
Dedicated Account Manager
Implementation and Provisioning Assistance
Partner pricing
Strategic Business Reviews
Maximize Your Business Potential with Microsoft Solutions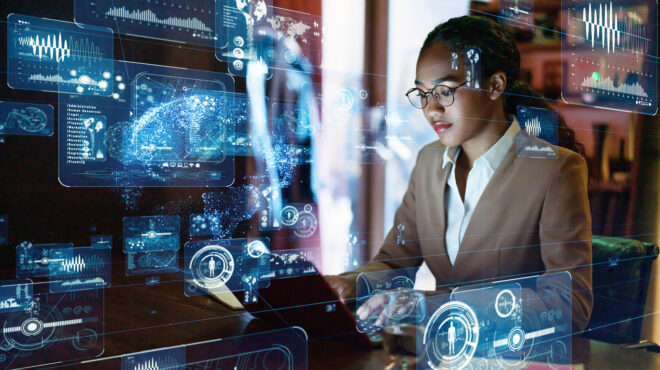 At Secur-Serv, we're dedicated to helping your business stay ahead of the curve by leveraging cutting-edge Microsoft 365 products to streamline processes, modernize systems, and transform operations for maximum efficiency and growth potential. Let us be your partner in shaping a brighter future for your enterprise.
Secur-Serv addresses challenging business tasks:
Cut operational costs
Improve our processes to maximize ROI
Drive efficiency across our entire organization
Streamline company-wide communication
Unlock Efficiency, Collaboration, and Security with Microsoft
Businesses can transform their modern workplace with Microsoft services by leveraging advanced productivity tools, enhancing collaboration and communication, streamlining processes with automation, and improving security measures to protect against cyber threats. Additionally, you can customize your Microsoft solutions to fit your unique needs and optimize your technology to drive growth and success.
Secur-Serv goes beyond by providing top-notch data security and employee training to strengthen your frontline against cyber threats.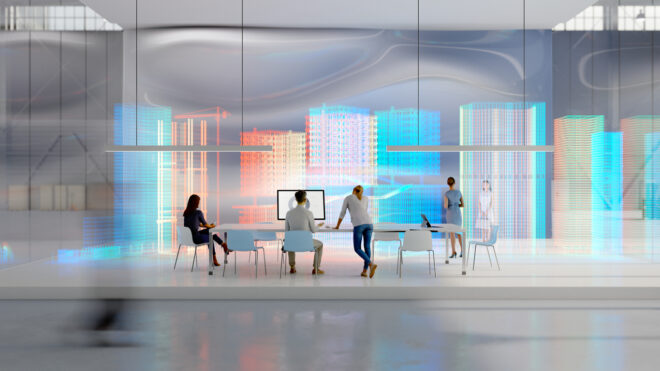 Introducing Microsoft Teams Voice
The game-changing cloud-based phone system add-on for Microsoft Office 365.
Imagine a phone system that lives in the cloud, accessible from your mobile device, computer, or desk phone no matter where you are. This revolutionary solution is the missing piece to seamlessly transition your business to a Modern Office environment.
Expert Management of Microsoft Services by Secur-Serv
Secur-Serv provides a comprehensive suite of managed services to support your Microsoft solutions. Managed services ensure your Microsoft solutions are optimized, secure, and running smoothly, letting you focus on your core competencies.
Consulting
Expert Microsoft consulting maximizes business efficiency, productivity, and profitability
Migration
Whether your business migrates to Teams, Azure, Voice, or M365, Secur-Serv provides expert support to streamline the process
Licensing
Secur-Serv provides businesses with cost savings, compliance, and expert support
Security
Partnering with Secur-Serv security experts gives you the confidence all security measures are in place
Management
Gain access to specialized expertise, improved security, reduced costs, and free up internal resources to focus on core business activities
Secur-Serv gives us the freedom and peace of mind to focus on our business rather than having to worry or troubleshoot time-consuming and frustrating IT problems.
So many companies in technology today have taken the human relationship side out of taking care of their customers. Secur-Serv has never done that and has stuck with its core ethical values. Thus, from following those ideals, they have retained us as a customer. I recommend them.
Secur-Serv responds very quickly to any issues that may occur. The service has been spot on to what we were looking for in an IT partner.
We evaluated other local solutions. TrulinX suggested Secur-Serv and we have been extremely satisfied with their service. They are prompt in their response and their service, both remote and on-site, is fantastic. This is one area of our business we can hand off and know it will be taken care of.
Secur-Serv helped us reconfigure our network to meet our current and future needs. They now install and monitor our system updates and virus scans so we can focus our time and energy running our business. I highly recommend Secur-Serv.
Our company was having difficulty keeping pace with our growing IT needs. We were spending too much time and energy working to resolve our network issues. Secur-Serv helped us reconfigure our network to meet our current and future needs. They now install and monitor our system updates and virus scans so we can focus our time and energy running our business. I highly recommend Secur-Serv.
The support and commitment that Secur-Serv provides ensures confidence in our infrastructure.  Helping to reduce the risks of system errors and security threats. They are a partner with employees dedicated to the customers needs.
We couldn't be more satisfied with Secur-Serv. They are easy to work with, from call placement through call closing. We can call their 800 number to speak to a real person!
Never have we had quicker response times to issues. Never have our first contacts been with people who can regularly solve the issues themselves without having to escalate. Whatever you do to develop such a high level of service should be studied and emulated.
The consistency of support has been outstanding and every call has resulted in a first-time fix. Excellent, friendly, willing to help, from implementation to set up, from the helpdesk to the account executive.
For us, it was a no-brainer. We'd free our IT staff to get back to the work that adds value to our company, and we'd reduce printer downtime and the last-minute rush to get toner where it needs to go. The service is consistently so outstanding that we don't hear much about it. They respond quickly and they get the job done.
I think the most important piece is that when we call and say we've got a problem, it's usually fixed within a day or the next day. They have a complete and total knowledge of what's going on here. The amount of knowledge in that call center is pretty extreme.