The rise of sophisticated cyber threats, cybersecurity staffing issues, and the increasing complexity of the cybersecurity landscape have many companies looking for a complete security solution like Managed Detection and Response (MDR).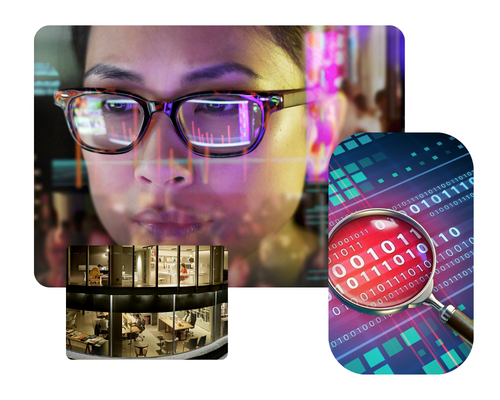 MDR services offer real-time threat detection, proactive threat hunting, incident response, and 24/7 monitoring. Managed Detection and Response services assure businesses that their systems and data are protected from attacks.
MDR can help you overcome critical cybersecurity challenges like:
Cost effectiveness: the monthly cost of MDR services simply don't compare to the cost of a security breach
Defending cloud workloads (firewalls, endpoint protection or SIEM simply won't work)
Catching advanced threats and investigating suspicious activity
Meeting compliance and regulation standards for those in heavily regulated industries
Having the tools and expertise to continually monitor your environment and alert on real threats is critical to your cyber defense tactics.
People. Processes. Technology.
Having several distinct security components in place forces hackers to break through multiple layers of security to get to your company data. See how these layers work with MDR services to give your business a complete security solution.
MDR service at-a-glance
Secur-Serv Managed Detection and Response Services
24×7 monitoring of your networks, endpoints, and cloud environments to help you detect, respond, and recover from modern cyber attacks.
Detect
Reduce the likelihood of attacks by addressing threats, vulnerabilities and configuration issues.
Respond
Rapid detection and notification with response assistance to mitigate threats.
Remediate
Expert security team standing by to help you through the recovery process.