Streamline Your Kiosk Deployment and Management
Streamline your kiosk installation and repair projects with Secur-Serv's complete field service solutions. Our end-to-end solutions allow you to focus on growing your business without worrying about the logistics of technology deployment. At Secur-Serv, we specialize in multi-site or nationwide projects, making us the go-to partner for all your kiosk deployment needs.
Discover the benefits of kiosk support with Secur-Serv:
A single point of contact for your deployment, installation, maintenance and overall support needs – nationwide
Experienced technicians trained and skilled on your kiosks
Project coordinators  ensure your deployment and installations run smooth and meet your deadlines
No matter the size, scope, or type of kiosk you're working with – whether it's a photo booth, internet kiosk, informational booth, or transactional kiosk – we have the experience and expertise to help you get the job done.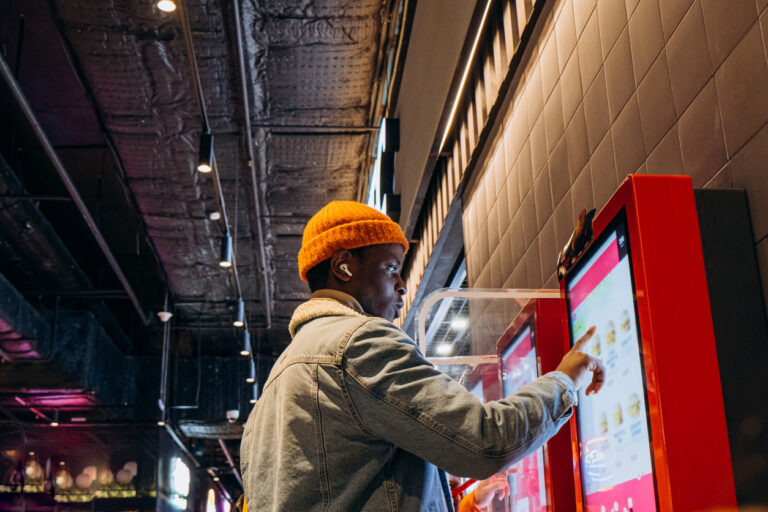 Secur-Serv Kiosk Support
As a leading managed services provider, Secur-Serv has the expertise to plan and manage any deployment, whether a local pilot or nationwide rollout. Trust us to ensure a seamless and efficient deployment process tailored to your needs and requirements.
Equipment Staging and Shipping

– assemble the equipment, load the software image to your specifications, stage and perform a 24-hour burn test, and finally ship the kiosks and display panels

Site Prep/Network Wiring 

– implement the supplied network and wiring plan, floor, and wall mounting as required for each installation site.

System Installation/Setup

– complete the final kiosk assembly onsite and attach the kiosk or display panel to its appropriate network port. All systems are tested and certified per OEM instructions

Managed Services

– after installation, Secur-Serv can provide all support services required, including scheduled cleaning and preventative maintenance, along with remedial maintenance as required by the OEM or the customer 

Help Desk

– phone support for Level One and Level Two requirements.