Smooth network operations and robust cybersecurity starts with knowing exactly what devices are connected to your network. In a remote world, how are you keeping an eye on your network, including non-Windows devices?
Edgescan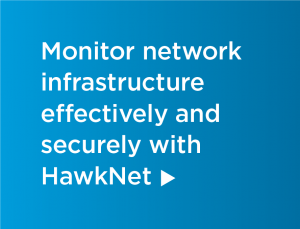 reports that 64% of IT professionals surveyed do not know all of their organization's endpoints (devices). Part of what's driving this problem is most organizations rely on their server operating system's tracking and monitoring software. These monitoring applications can typically only examine the network devices using the same operating system, potentially leaving hundreds of devices unmonitored. Another contributor to the problem is that many remote management systems do not provide visibility for crucial networking devices such as switches, firewalls, LAN, WAN, and WIFI routers and bridges.
Unmonitored endpoints are one of the biggest vulnerabilities a network can have. If you don't have a complete view into those devices:
Outages are more difficult and time-consuming to trace and repair
Network security is compromised bc you cannot easily authenticate the devices and their access to business systems
Deploying new operational applications is dependent on employees, which is an unreliable process at best
Ensuring all devices on your network have the latest operating systems and security patches becomes virtually impossible
You need a network monitoring tool where you can:
Proactively monitor network devices attached to the network for errors and alerts, including switches, firewalls, LAN, WAN, and WIFI routers and bridges
Remotely access any system for updates and troubleshooting
Secur-Serv uses a cloud-based network management software, HawkNet, powered by Auvik, to provide managed infrastructure services for its clients. This software helps Secur-Serv clients run optimally, streamline operations, and mitigate business risk. HawkNet extends network visibility beyond operating-system based tools to identify all the devices on your network, regardless of operating system and monitor networking devices.
HawkNet increases your company's efficiency and security by providing:
Comprehensive network mapping, including the WAN
Real time Inventory of connected devices
Automatic backup of firewall and switch configurations
Alerting on errors and misconfigurations
Network traffic insights into what type of traffic, how much, and who
Rich statistics for analysis and capacity planning
VPN monitoring
Centralized syslog
Support for most vendors of networking equipment
Troubleshooting network issues from slowness to outages from a single screen
Contact Secur-Serv today to start the conversation on how we can help integrate HawkNet to manage your network environment and keep devices secure.
---
Learn more about how Secur-Serv can help you monitor your network infrastructure effectively and securely.