Immediate and Effective On-site Response
We understand that every minute of downtime can translate into lost productivity and revenue. Our experienced field service team is always ready to respond and rectify issues on-site, swiftly and effectively, ensuring minimal disruptions to your business.
We offer local support to companies who have a nationwide presence — with thousands of skilled field technicians across the United States — ensuring you receive reliable assistance no matter where your Zebra printers and devices are located.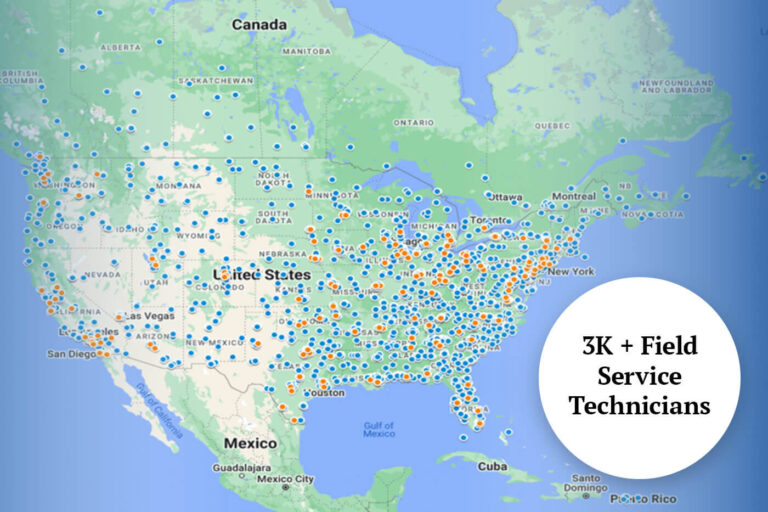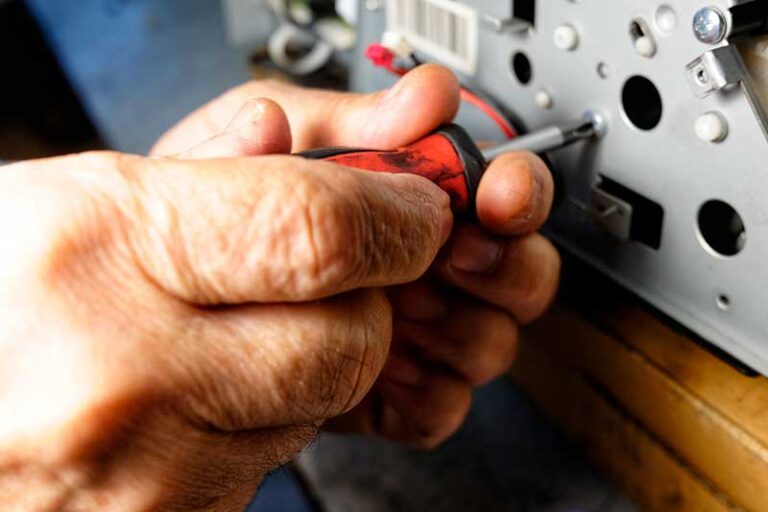 Proactive Maintenance
When it comes to Zebra printers, regular maintenance is crucial to prevent issues such as the build up of adhesive and non-dust contaminants on your label sensor and rollers due to adhesive leakage from labels and heat-related malfunctions. Considering these devices often operate in demanding environments like warehouses, where exposure to dust and debris is common, maintenance becomes even more critical. 
Our experienced technicians understand these challenges and are dedicated to providing proactive, on-site maintenance. This includes regular cleaning and inspection of the machines, ensuring the printhead, platen roller, transmissive sensor, black mark sensor, media path, label sensor, tear-off/peel-off bar and other components remain in peak condition. This diligent care minimizes the risk of downtime, prolongs the lifespan of your printers and optimizes your operations to their fullest potential.
Supporting Diverse Industries and Applications
Zebra devices play a pivotal role across multiple sectors. At Secur-Serv, we tailor our services to ensure your Zebra thermal printers remain an integral and reliable part of your business operations.
Retail
From barcode label printing for inventory management to printing customer receipts and labels for shipping, we keep your retail operations running seamlessly.
Healthcare
With Zebra devices widely used for patient ID wristbands, prescription labeling and sample tracking, we ensure that your healthcare delivery remains efficient and error-free.
Manufacturing
Zebra printers are instrumental in labeling goods for inventory control, shipping and compliance. Our services help keep your manufacturing line productive and reliable.
Transportation & Logistics
Whether it's for printing shipping labels, tracking parcels or managing logistic workflows, we ensure your transportation and logistics operations don't skip a beat due to printer downtime.
Hospitality
From event ticket printing to food service labeling, Zebra printers play a crucial role. Our maintenance services help keep your hospitality services consistently outstanding.
Let Secur-Serv safeguard the performance of your Zebra printers, enabling your business operations to continue unabated.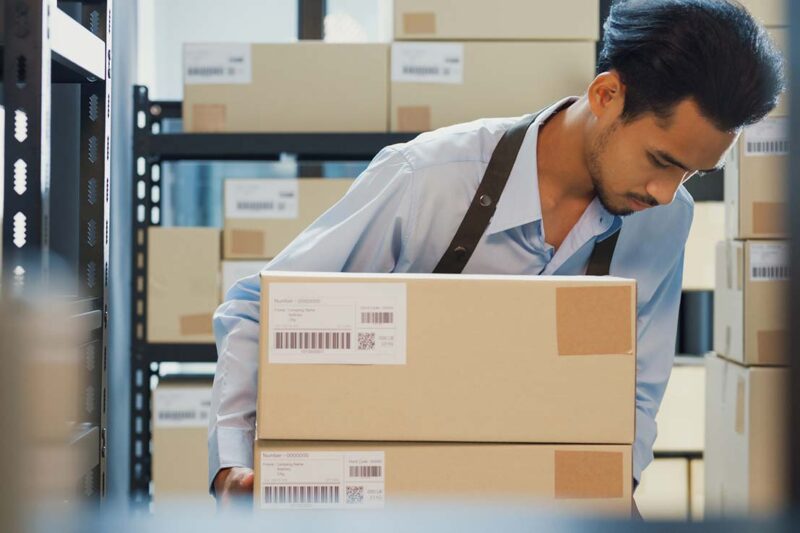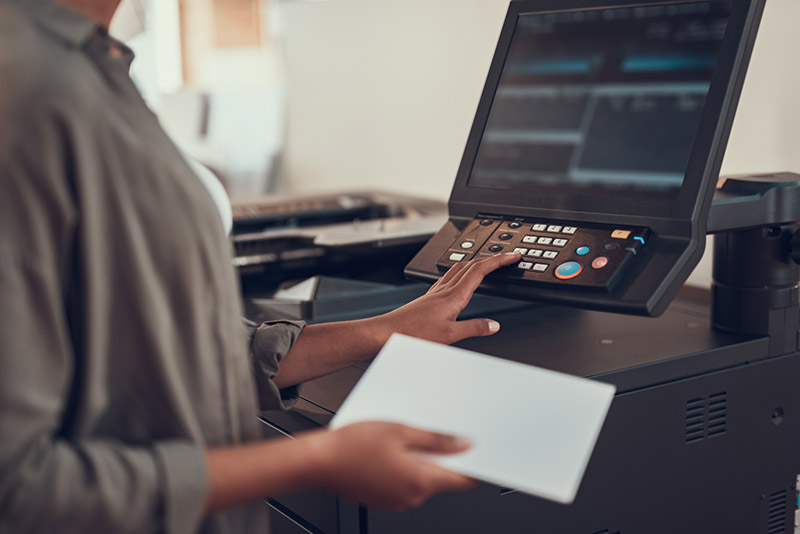 A Comprehensive Solution for All Your Business Needs
Secur-Serv offers a more comprehensive solution than manufacturers. Our expertise extends beyond Zebra printers, encompassing a wide range of devices across your business, including Xerox machines and other front-office equipment. This broad support scope makes us a one-stop shop for all your technical maintenance needs.
Partnering with Leading OEMs
While we pride ourselves on our vendor-agnostic approach, we're not hesitant to partner with original equipment manufacturers when it best serves our clients. If a program like Zebra's label management service provides value to you, we'll work with them to ensure you benefit.
At Secur-Serv, we believe in prompt, expert support tailored to your business needs. Reach out to us today, and let's ensure your Zebra devices — and your business — continue to run smoothly.
Sign up today for hassle-free printing for your Zebra printers — call 800-228-3628.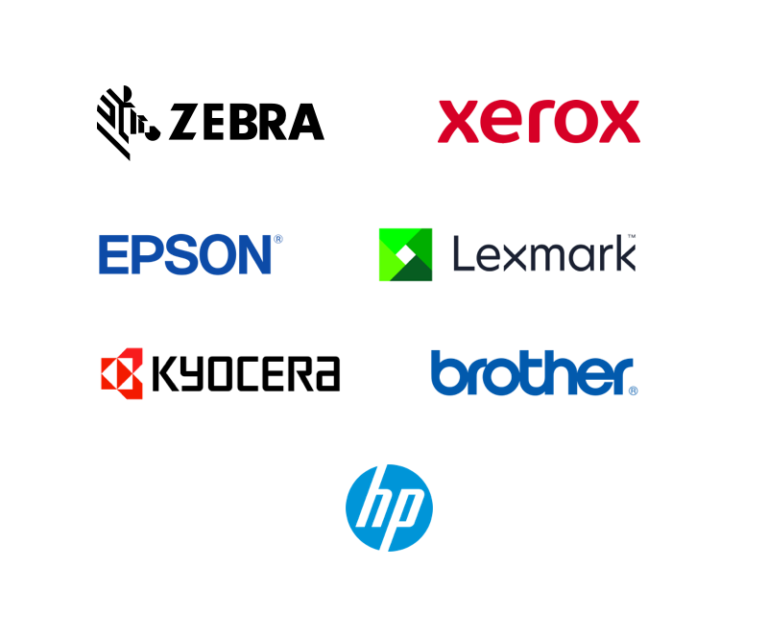 Reliable Zebra Printer Support Wherever You Are
With years of experience servicing Zebra devices for organizations of all sizes — from small to medium-sized businesses (SMBs) to enterprises — our team of local technicians is highly skilled and ready to provide outstanding customer service whenever you need it. 
When you buy or lease a Zebra thermal printer through Secur-Serv, your agreement includes MPowerPrint managed print services, providing:
Usage and supply monitoring

Comprehensive management and optimization of your thermal printer fleet

Dedicated account team and field service technician for service and maintenance

Ongoing consultation and reporting
Zebra Printer Repair Brand Certifications
Our printer repair knowledge and experience are backed by industry certifications and brand-specific accolades, ensuring you the best in Zebra printer repair solutions and customer service. Our Zebra certifications include:
Zebra Registered Reseller – Advanced Printer Repair Specialist
We are also proud to have been selected as a Best Independent Service Provider by the Managed Print Services Association.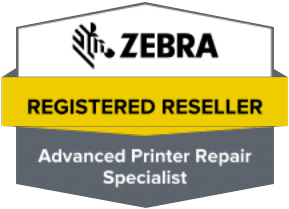 Explore Additional Printer Brands
In addition to offering maintenance and repair services for various Zebra printers, we offer printer support for other leading brands, including: 
No matter which brand of printers or devices you use, Secur-Serv services thousands of device make and models and  has the experience and resources to meet all of your printer, security, accessory and supply needs.
Dedicated service technicians & onsite services
Cost control with predictive toner &  consumable replacement
Device optimization, including asset tagging & print fleet monitoring
Device security to protect from unauthorized access
Ongoing fleet status review for longer device life
Reliable, timely service from more than 3,000 field service technicians
So many companies in technology today have taken the human relationship side out of taking care of their customers. Secur-Serv has never done that and has stuck with its core ethical values. Thus, from following those ideals, they have retained us as a customer. I recommend them.
The consistency of support has been outstanding and every call has resulted in a first-time fix. Excellent, friendly, willing to help, from implementation to set up, from the helpdesk to the account executive.
I think the most important piece is that when we call and say we've got a problem, it's usually fixed within a day or the next day. They have a complete and total knowledge of what's going on here. The amount of knowledge in that call center is pretty extreme.
There was no way we could open a satellite office in Florida without Secur-Serv helping us to get it up and running.
We can handle some things, but once it gets beyond us, it goes to you guys. Our branch offices submit their service tickets to you directly. I don't even get their ticket numbers anymore because I just know Secur-Serv is going to handle it.
In this industry, the normal IT budget is usually about 3.7 percent of sales. Our budget is probably about 1.8 percent.

We've had compliments from other people in the building products industry on our technology. For us being based in South Dakota, our technology is probably much more advanced than that of people in bigger markets.
Let our team of advanced printer repair specialists help your business.