Microsoft Teams is the hub for teamwork in Microsoft 365, bringing people, conversations and content all together. Expand your current Microsoft product line and learn about the other capabilities within Microsoft 365.
Over the last year Microsoft Teams has grown in popularity, but there is more to Microsoft Teams than chat and meetings. Get to know the other capabilities as Microsoft Teams and Secure Collaboration Expert, Abby Hanson, demonstrates how Microsoft Teams can support your productivity.
Abby focuses on the evolution of how we work, and the features and functionalities from Microsoft Teams to securely support a collaborative work environment.  Dive in and learn more about the value and versatility of Microsoft Teams and Microsoft 365 to collaborate, create, and be more productive throughout your day from home or anywhere.
You should watch this webinar to learn how to: 
Use new features like webinar presenting, how to mute and unmute participants, take polls and use collaborative functionality like breakout rooms and white boards.
Evolve your working style to be more productive throughout your day
Become a Microsoft Teams champion and share your expertise with your coworkers
Connect and collaborate remotely while maintaining high levels of security (security is #1 on our list)
Webinar Presenter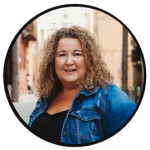 Abby Hanson
Sr. Sales Solutions Executive
Microsoft Teams and Secure Collaboration
Ingram Micro Inc.